Digital Enhanced Workforce
This is how we will work in the future: digital support for your employees – intelligent, simple, efficient.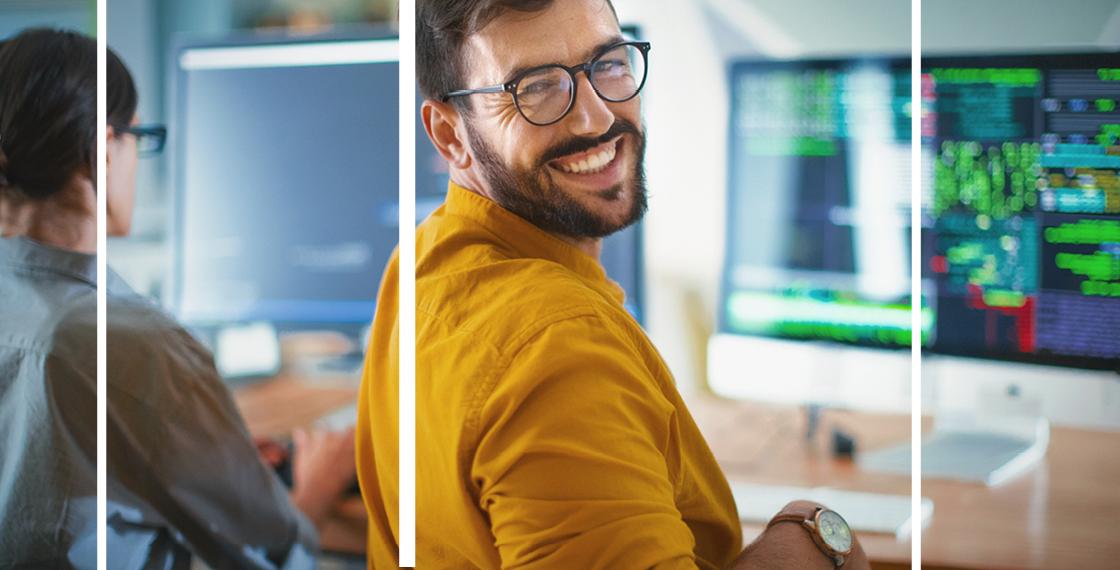 A DEEP tool: the digitally supported workforce
Digital solutions not only make your customer service better, they also help your employees: digitally supported employees work in a more effective, more optimised manner and with the support of technology.  He or she doesn't use digital services, resources and technology to work better but to improve the way work is done.  
We help you to find out in which areas and processes such digital support makes sense. We also provide the necessary tools and technologies. For example, process automation using robotics frees up your employees from tasks that are always repeated identically. Instead, your employees have time to concentrate on more complex customer inquiries. That makes your customers happier – which in turn increases sales.
In general, productivity increases significantly, because in the ideal case not only individual solutions are used. Instead, we help you to combine different tools and technologies in such a way that all customer service services mesh seamlessly, complexity is reduced and workflows are automated. Customer experiences get better. The costs go down.
35%
of all back office transactions
were automated by Capita for a leading telecommunications company.
95%
reduced processing time
Back to overview